Post by gaberelli on May 25, 2015 18:45:46 GMT -8
Well, this is WAY overdue and my apologies to Black Hole Weaponry for the delay but as the title says, better late than never!!!! ;)I was one of the lucky winners of the BHW barrel giveaway back around Christmas 2013. I won this 6.5x6.8 barrel right about when I was laid off and was looking for work. Needless to say, my time was not spent loading a wildcat when I had a new baby to provide for… I landed a job 100 miles away and was working and living there during the week and driving home to my wife and daughter on the weekends. When our house finally sold, it was a bittersweet day as we would finally all be together but I lost this: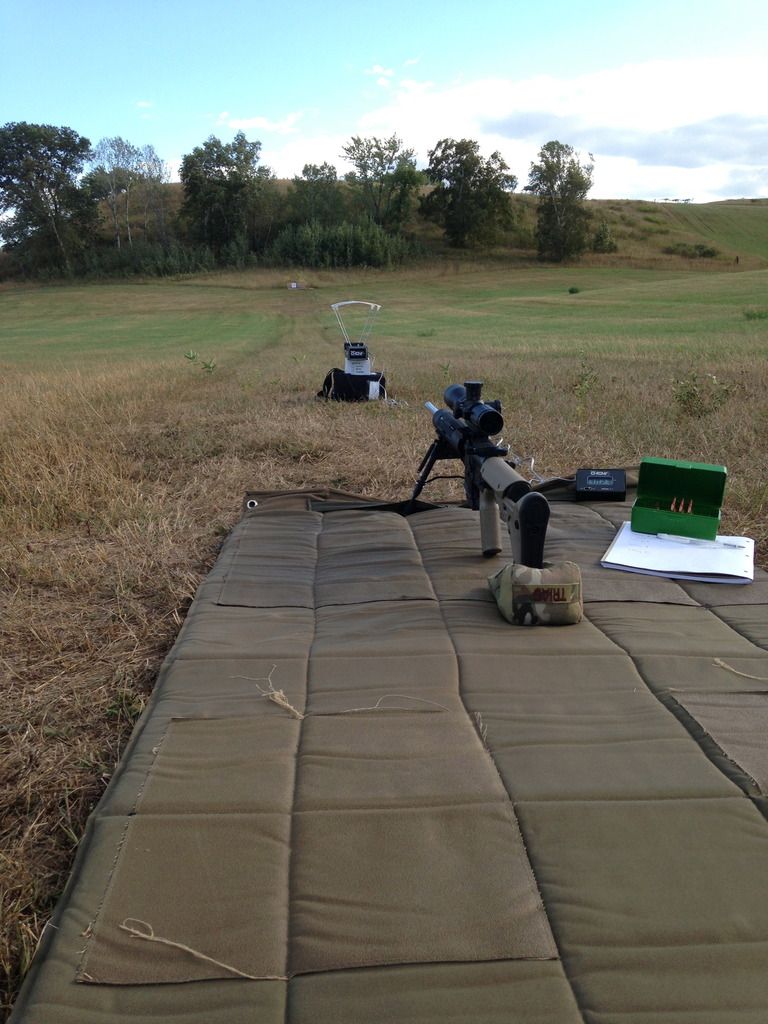 That photo was taken on the day my Chrony died… RIP….
Here are the specs of the barrel:6.5x6.8 22" Stainless 3P, Rifle Gas, Target Crown, Standard Weight, Machine Finished
It went together in the following build:BTE FDE 15" handguard, BTE adjustable GB, Aero Precision receiver squared by me, SWFA SS 3-15x, NiB carrier with Alex Pro Firearms 6.8 SPC bolt, BCM MOD3 charging handle, Aero Precision lower with Magpul PRS stock, MIAD grip, SSA-E trigger.
Now after settling in at my new job/house, going through an unplanned adoption, and finding range that isn't an hour away, I finally got some time to load for this beast. I have plenty of 8208 XBR and found some load data from other 6.5x6.8 loaders on the interwebz so I started there. My pill of choice was the 123 grain Nosler Custom Competition with a B.C. of .510. There are other chamberings out there that shorten the neck or change the shoulder angle for the 120-123 pills but there are options like this one that simply don't need that modification. Here is a pic of a loaded round at 2.295". The calipers read .264' at the part of the bullet just outside the case.
I really liked the idea of a pure target round for me that used the 6.8 SPC case. I have plenty of brass and like the fact that I can run some higher pressures than the Grendel/LBC.So on to the shooting! I loaded up a range of 27-28.5 grains 8208 XBR and headed to the range. Not a soul there and I had all the time in the world with both kiddos napping. I sat all my gear down at 25 yard bench to get on paper. Loaded up one of my 8 sighters with the 27 grain load, settle my nerves, squeezed the trigger and BOOM! Saw a nice little hole about 1" from my POA. Sweet! Took a look at the ejection port and was bummed to see the bolt forward. That can happen on round 1 though (even though I cycle the action a hundred time the day before) so I opened the gas block up all the way and loaded up another. BOOM! Start of a cloverleaf! Still, bolt not held back. After a few more rounds and some scope adjustments I decided I would put up my iPhone with slow mo video capability and capture the cycling action to confirm that this was short stroking. I was amazed at how well the phone captured the short stroking! The only downside was how my focus got diverted from the fact that while the gun was not functioning properly, I could have headed to the 100 yard line and shot some groups. Instead I just got some really interesting video like this (use the arrows to go frame by frame):
rowvid.com/?v=jyEn17oNRTc&t=0&s=0.25
Since even my hottest load was far from cycling perfectly, I decided to switch to the 6.8 SPC that I had also recently built. This was an odd one as it is an 18" barrel with a rifle gas. I expected this one to be problematic and that proved to be true. It cycled just like the 6.5x6.8. At least the 223 Wylde I built for a customer was shooting well with sub MOA groups on factory ammo:
So I take everything home and disassemble both the 6.8 and the 6.5x6.8 that were short stroking. Everything looked good as the gas blocks were perfectly centered and the actions were cycling smoothly… Hmm… The wheels start turning and I realize that this is actually the first time I have shot this rifle lower and the 223 Wylde I was shooting that ran well was using a well used carbine lower. So I pull the spring out and stare at it… It has 39 coils… That's weird, they are supposed to have 42-43 or so…. Its length is right but it seemed thick. Fortunately I had a spare so I grabbed that and saw it had 43 coils and was clearly made of thinner wire. Sure enough, the spring that was in my lower measured 0.079" and the standard spring was 0.072". That's got to be it.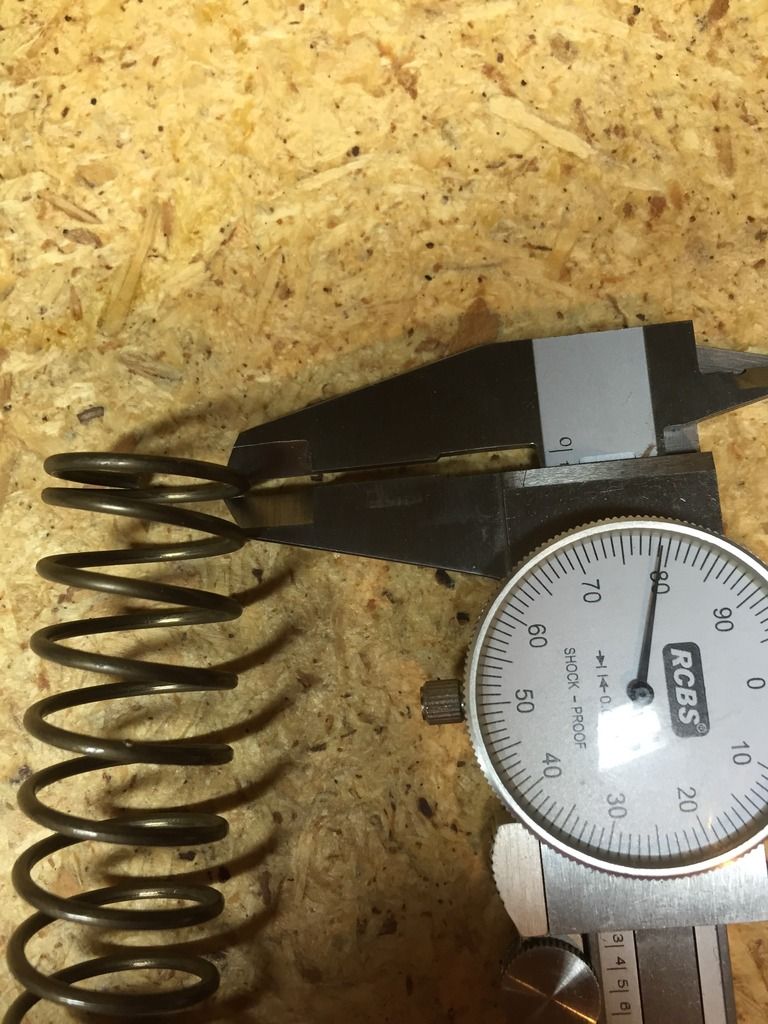 Well, today I confirmed that the spring was the issue for both uppers that were short stroking. While I didn't order an extra power spring, that's what I had in there. I quickly zeroed the 6.5x6.8 with the few remaining sighters I had loaded then headed to the 100 yard line and shot 27.5 grains, 28.0 grains and 28.5 grains with the remaining rounds I had loaded. Here are two targets: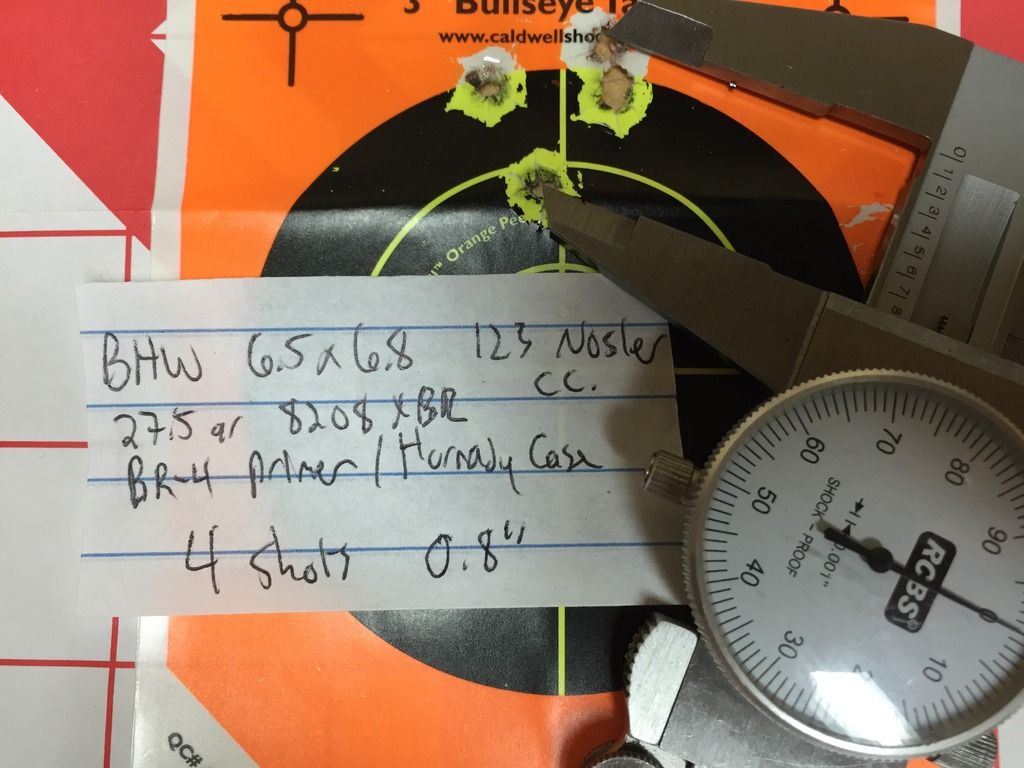 Two rounds in one hole! Woohoo! Even though I was super rushed, it was raining and I only had a few rounds of each load, I confirmed that I was on the right track. Without a Chrony its hard to know velocity but I would guess the 28.5 grain load is pushing the 2700 FPS range. Tickled pink!! Now I am super excited to focus on fine tuning a load for this barrel and keeping them on hand for when I want to go try shoot cloverleafs. Now I need to find a longer range….
In summary, thanks BHW! Keep up the good work and I hope previous winners are not excluded from the next giveaway!!! HmmHmm 6x6.8 HmmHmmmmmm