Post by R Johnson on Jan 29, 2015 10:23:29 GMT -8
The 243 LBC is one of the easiest, most accurate wildcats out there. It's a long range shooters dream. Recoil in a heavy barreled rifle is almost non existent. If the light weight bullets are what you want to shoot, the LBC shoots them like a laser.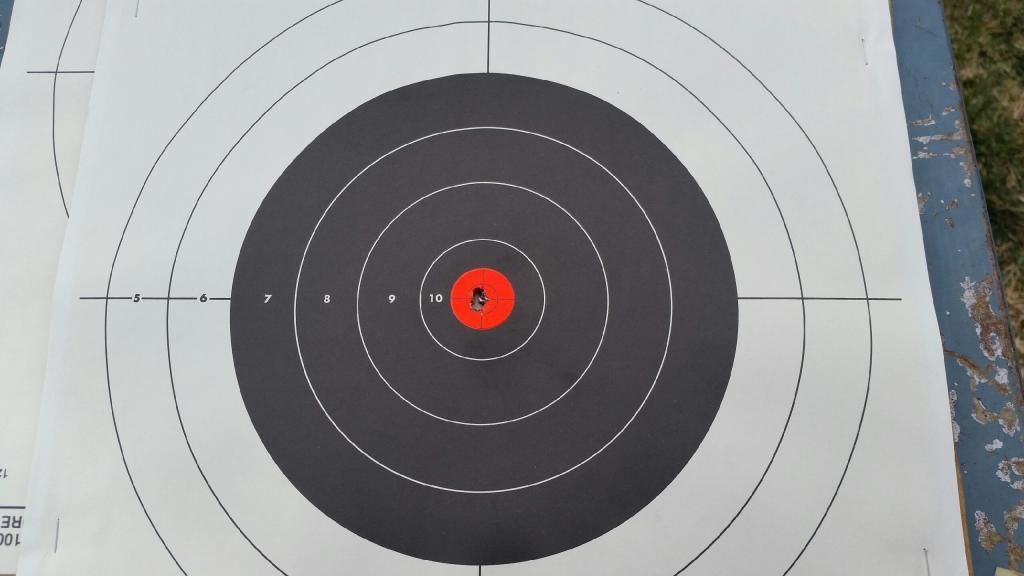 Making and loading 243 LBC brass is a simple process. I make it with a bushing die setup from Redding. It takes one pull of the handle to make or neck down a 6.5 Grendel. The only change made to the case is the diameter of the neck. There are no other changes required.
Brass for the LBC can be made from several cases and from several manufactures. I prefer Lapua 6.5 Grendel over all the other brands. I feel it is the most consistent. It's not excessively thick and does not require neck turning. Some of the other brands have neck thickness variations by as much as .002, which doesn't help with accuracy
The Size die is a Redding type "S" full length die in 6.5 Grendel. Do not use the expander ball when making the 243 LBC!!!! I use a .269 bushing made by Wilson. There is nothing wrong with the Redding bushings, I just like the Wilson.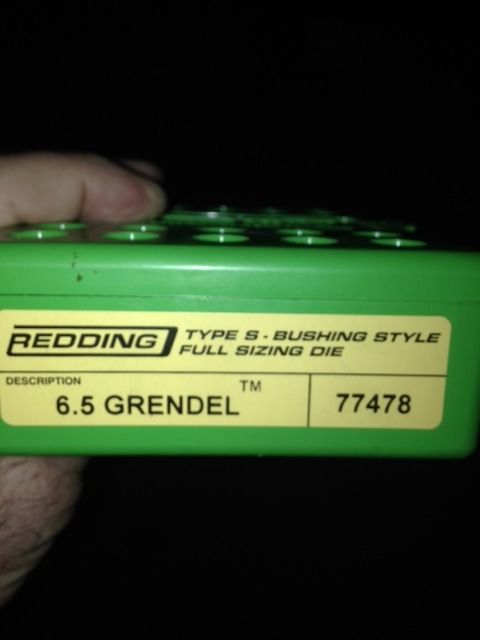 The first step is getting your die adjusted. Remove the decapping assembly from the die. Put a piece of new 6.5 Grendel brass in the shell holder and pull the handle down so the ram is at maximum stroke. Screw the die down until contact is made with the shoulder of the case. Do not bump or move the shoulder. Now screw the lock ring down and tighten the set screw. Because of the different thickness of shell holders you may have to adjust the die slightly from the original setting.
Now with the brass removed from the press , drop the .269 bushing into the die with the numbers up. Remove the expander ball from the decapping stem and replace it with the pin retaining nut. ( This is supplied with every new set of dies. ) The expander is not necessary with bushing dies. Screw the decapping assembly into the die to where it just makes contact with the bushing, then back it out just enough so it doesn't touch the bushing. You are now ready to make brass.
Bullet seating is done with a standard Hornady 243 caliber die. Any die set made by Hornady in a .243-6mm will work. The one I use came from a set of 6 PPC dies. They do sell a seating die seperatly that can be ordered from Midway USA.
Redding type "s" 6.5 Grendel die part number 77478
RCBS shell holder # 32
Hornady 243 seating die part # 044103
Bushing, L E Wilson B-269